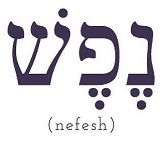 Nefesh, Hebrew for spirit of life or breath of life.
The Nefesh Committee provides information, resources and programming
to nourish the mind, body and soul of the members of the Beth Chaim family.
Nefesh Quote of the Month
If I am not for myself, who will be for me? If I am only for myself, what am I? And if not now, when?
Hillel
LOCAL SUPPORT SERVICES
KESHET
"...works for the full equality of all LGBTQ Jews and our families in Jewish life."
​
HI-TOPS
"...non-profit organization that fosters strong and healthy young people of all identities by providing inclusive and youth informed sex education and LGBTQ+ support for young people throughout NJ
609-683-5155
​
GOOD GRIEF
"Helps to create a more supportive environment for grieving children and families."
908-522-1999
​
CORNER HOUSE
"...a non-profit counseling agency for adolescents, young adults, and their families with substance abuse and family crisis issues."
​
PROJECT SARAH
(Stop Abusive Relationships at Home) part of JFCS "...addresses issues relating to domestic abuse occurring within the Jewish community."
Contact - Debra Levenstein
877-408-5327
609-987-8100
​
AIR
(Attitudes in Reverse)
"...mission of AIR is to educate society about mental health....strives to provide unlimited mental health awareness and suicide prevention programs to youth and young adults.
609-945-3200
​
DOROT
"...works with older adults who range in age from 60 to over 100 – a majority in their 80s. They vary in physical mobility, economic status and backgrounds."
212-769-2850
---
Anxiety and Depression Guide
​
Articl
​
Spiritual Wisdom and Guidance
​
A Meditation
​"There was a moment when Moses had the nerve to ask G-d what his name is. G-d was gracious enough to answer, and the name he gave is recorded in the original Hebrew as YHWH.
Over time we've arbitrarily added an "a" and an "e" in there to get YaHWeH, presumably because we have a preference for vowels.
But scholars and rabbis have noted that the letters YHWH represent breathing sounds, or aspirated consonants. When pronounced without intervening vowels, it actually sounds like breathing. YH(inhale): WH(exhale).
So a baby's first cry, his/her first breath, speaks the name of G-d.A deep sigh calls His name - or a groan or gasp that is too heavy for mere words.
Even an atheist would speak His name unaware that their very breath is giving constant acknowledgment to G-d.
Likewise, a person leaves this earth with their last breath, when G-d's name is no longer filling their lungs.
So when I can't utter anything else, is my cry calling out His name?
Being alive means I speak His name constantly. Is it heard the loudest when I'm the quietest?
In sadness, we breathe heavy sighs. In joy, our lungs feel almost like they will burst.
In fear we hold our breath and have to be told to breathe slowly to help us calm down. When we're about to do something hard, we take a deep breath to find our courage.
When I think about it, breathing is giving him praise. Even in the hardest moments!
This is so beautiful and fills me with emotion every time I grasp the thought. G-d chose to give himself a name that we can't help but speak every moment we're alive.All of us, always, everywhere. Waking, sleeping, breathing, with the name of G-d on our lips."
Submitted by Linda Feldstein
How Do We Heal?
A Message from Jewish Family & Children's Services
​
Healing, one of our agency's three core values, is derived from the Jewish value Tikkun Olam.
Tikkun Olam - Healing the World, the concept can seem overwhelming in the best of times, for as much as we try, there is always healing needed.
Where do we even begin?
First, we must be sure we heal from within. We must prioritize our own mental health and well-being before looking to give of ourselves to others. Remember, you cannot pour from an empty cup.
​
If you are seeking extra support during these difficult times...
JFCS Phone Drop-In Hours - 609-987-8100 Dial 0
Mon, Wed, Fri: 10 AM - 12 PM
Tue & Thu: 5 - 7 PM
​
VIDEO, MEDIA AND INTERACTIVE RESOURCES
MIND
Temple Emanuel - Streicker Center - At the Streicker Center, the mission is to offer programs that spark curiosity, engage the intellect and infuse our lives with rich Jewish culture.
​
55 Plus - Provides a venue for interested persons to interact socially, attend lectures on interesting topics, and become involved in a variety of community activities. Look at the Menu on the left of their web page to find recordings of recent meetings on a variety of topics and a range of speakers.
​
Rutgers Senior Audit Program - Permits retired New Jersey residents, age 62 or older, to audit courses on a space-available, noncredit basis. There are no tuition costs for auditing courses. Senior auditors do not receive academic credit for audited course.
​
How To Deal With Anxiety - Facts and coping strategies to help with dealing with anxiety from Drug Watch
​
BODY
Amazon - If you have Amazon Prime or an Amazon Firestick you have access to fitness videos ranging from children's yoga to strength training to Zumba!-
Yoga With Adriene - Enjoy several different yoga routines on YouTube with Adriene
​
YUMMLY! - Takes perfect comfort food recipes and makes them healthier.
​
SOUL
​
iBreathe - Simple guided breathing
​
The Tapping Solution - Tapping, also known as EFT (Emotional Freedom Technique), is a powerful stress relief technique.
​
Meditation Sites
Live (sign up for live Zoom on IJS site
or can go to recorded on Facebook)
My Jewish Learning - My Jewish Learning is all about empowering Jewish discovery for anyone interested in learning more. We offer thousands of articles, videos and other resources to help you navigate all aspects of Judaism and Jewish life — from food to history to beliefs and practices.
I Support The Girls - Through an international network of Affiliates, I Support the Girls (ISTG) collects and distributes essential items, including bras, underwear, and menstrual hygiene products, allowing women and folx experiencing homelessness, impoverishment, or distress to stand tall with dignity.
Parent Support Articles
​
Parenting: Difficult Conversations
Some advice on how to explain this difficult situation to your
children. - NPR.com
​
her child's identity.
FREE SUPPORT GROUPS
CHADD (Children and Adults with Attention Deficit)
...provides advocacy support, networking and information to those affected by ADHD in your community.
609-731-7556
Free support groups 2x week on zoom
To register and get the zoom link:
​Group for adults with ADHD
Every Monday 7:30-9:30pm
​Group for parents of child with ADHD
Every Thursday 7:30-9:30pm
ADHD and Executive Function Deficits Presentation (click the icon)
​
Free Support for Addiction Recovery
Tue, November 28 2023 15 Kislev 5784