Adult Education
For information on any of these programs, please contact Anne Berman-Waldorf, Director of Lifelong Education.
Torah Study
Saturday Mornings at 8:45am
In person and on Zoom
Engage in a lively discussion of the weekly portion.
No knowledge of Hebrew necessary.
New members are always welcome.
Craftwork Chavurah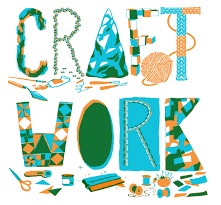 Sundays at 1:00-3:00pm - see the Beth Chaim calendar for dates
Whether you knit, crochet, paint, scrapbook, quilt, needlepoint, cross stitch, embroider, draw or something not listed, bring your supplies and join us for an afternoon of crafting.
We will begin with a meditation to set the tone as we breathe out the stress and inhale camaraderie and creativity.
Tue, November 28 2023 15 Kislev 5784