On May 14, 2022, Congregation Beth Chaim came together to celebrate our Golden Jubilee!
Special Shabbatot
The following Friday night Shabbatot we will be honoring / holding reunions:
​Past Presidents - December 10, 2021
The following Shabbatot are for those who joined Beth Chaim during the following decades:
​1970s - January 7, 2022
1980s - February 11, 2022
1990s - March 11, 2022
2000s - April 8, 2022
2010s - May 13, 2022
Anyone who has had a lifecycle event performed by our clergy - June 10, 2022
Scholar-in-Residence
March 11 - 13, 2022
Scholar-in Residence, Hanoch Piven, world-renowned artist and author.
Scholar-in-Residence weekend is in honor of our Director of Lifelong Education, Anne Berman Waldorf, RJE, who has been with Beth Chaim over 21 years.
5oth Anniversary Congregational Picnic
SAVE THE DATE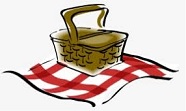 Sunday, April 10, 2022
Celebrate Beth Chaim's 50th Anniversary with a day at the JCC Camp!
It's a typical Sunday…just outside! Join us for….
• Adult Education under the trees
• Religious School in the field
• Sing-a-long with Cantor Binder
• Athletic Competitions – with prizes!
• Arts and Crafts – for All
• Contribute Memories to the Beth Chaim Time Capsule
All ages are invited as we celebrate the best of Beth Chaim with learning, laughing, playing – and lunch!
Mark your calendar for a terrific day filled with the joys of Jewish learning and living.
Music, Merriment and Mazel
Saturday, October 29
Honoring Cantor Stuart Binder and Sandy and Joe Pucciatti
and celebrating the choir.
Enjoy an Italian dinner followed by an evening of special music.
Jewish Movie Night
Coming in June
Date and movie to be announced.
Fri, December 2 2022 8 Kislev 5783